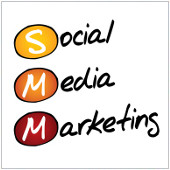 As a small business owner, you only have so many hours in the day, and managing your social media accounts is likely at the bottom of your to-do list. But while it can be easy to simply put off those social media updates, you know in the back of your mind your business can surely benefit from them. They can help you gain new customers and increase profits in the process. So how can you find the time to get it done? These 10 tools can help you better utilize your social media marketing time, and help produce more results.
Headlines
Let's face it, most small business owners are not experts at writing compelling headlines. Thankfully, there are several social media tools that can help you get it right. Here are two of them.
Content Generation
When you're generating new blogs, marketing messages and other content on a regular basis, sometimes the creative juices run dry. This is where these three tools can come in handy.
Management
Perhaps the most difficult part of social media marketing is the management aspect of it. These tools will help you be more efficient with your time and create maximum impact.
Video and Images
What many consider the bane of social media marketing, finding affordable images and videos on a weekly basis can be both frustrating and costly. These two tools will hopefully make your efforts a bit easier.
We understand that for the small business owner, social media marketing can seem like a monumental chore, and we hope these tools will help make it a smoother process. If you need any advice or assistance with your own social media marketing, give us a call today.
Published with permission from TechAdvisory.org.
Source.