Take your IT from
Reactive
We take the time to understand your business and create a proactive, preventative, more secure plan for your next 7 years.
The 7 Year Plan
We help top-performing organizations do IT
the right way

.

The right process and the right people, combined with consistent execution, can achieve the predictable results that your organization needs.

Our Difference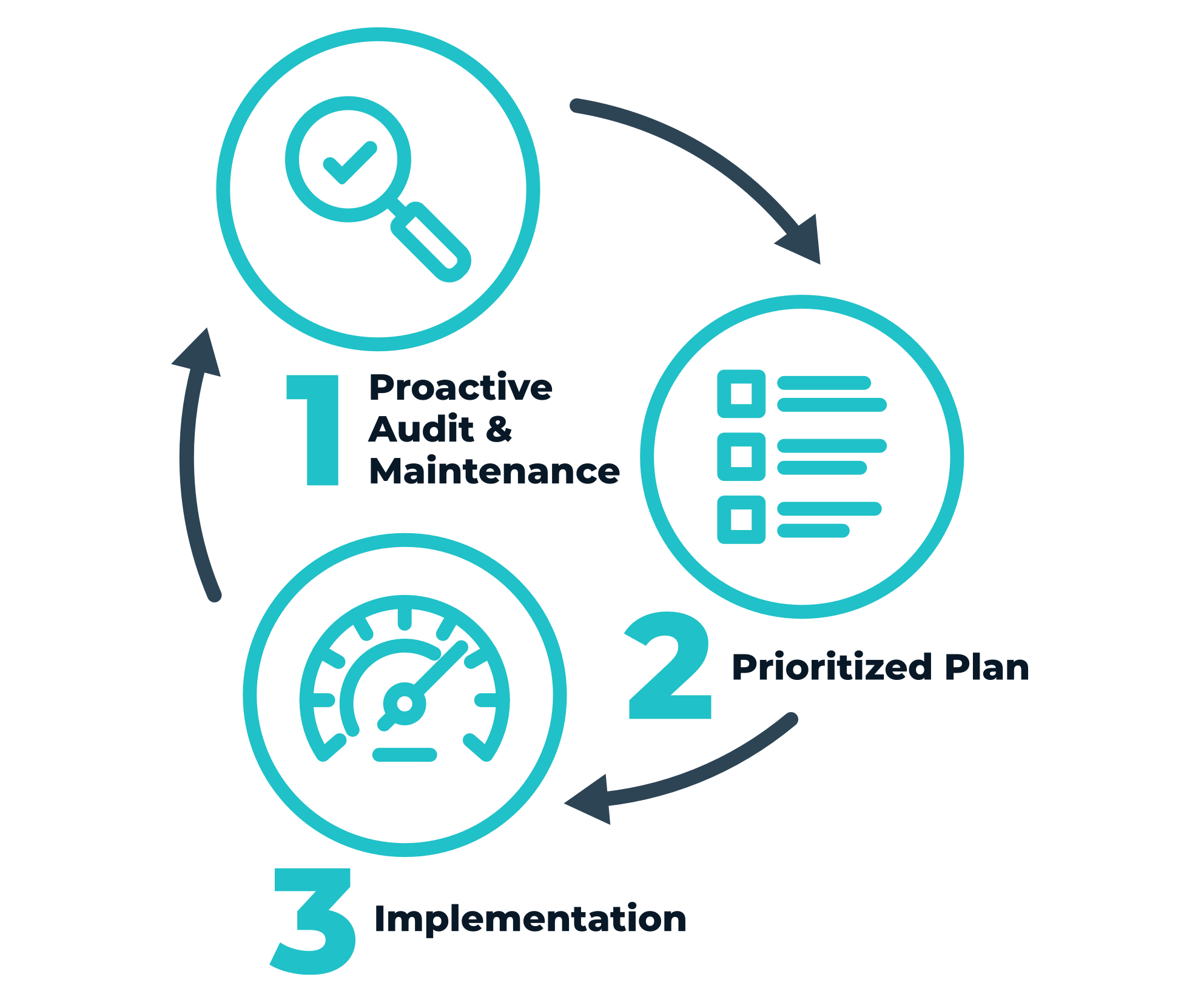 We Care About
Your Success
It's in our DNA. When our enthusiastic, highly-skilled team combines with our carefully-refined process, there's no IT challenge we can't overcome. We exist to help you achieve IT success and reach your organization's goals.
Our Story
FAQ
What size businesses do we support?
We typically support businesses with 15-150 users, acting as a complete IT solution or as a supplement to your existing IT team.
What happens during onboarding?
We have a well-defined onboarding process that heavily invests in documentation, identification of issues, and system setup so you can have a great experience.  We've done many service transfers from other vendors and can ensure this process goes smoothly for you.  We can begin supporting users within the first week.  Within the first 60-90 days, you'll receive a detailed roadmap for the next seven years.
Is there a monthly minimum?
Our monthly minimum is $3,000/month.
How do we get support?
You can get support through the online form, by emailing us at [email protected], or by calling us at 412-573-9684.
What improvements should I expect to see?
We'll provide a score to show the results of our ongoing IT best practice audits (once per quarter).  We'll baseline your environment pre-onboarding and post-onboarding so you can see the difference.  Before starting the program, most new clients have an IT best practice score of around 35%.  Onboarding itself increases this by 10% because we correct many issues during this time.  Then, we'll create a prioritized list of recommendations, emphasizing any missing high-risk security controls.  Clients in our program for several years can expect their best practice scores to increase to 85-95%.