Thanks to the internet, you can learn almost anything online — and much of it is free.
Whether you're looking to bolster your credentials or just want to learn about a new subject for fun, these four online learning sites are fantastic.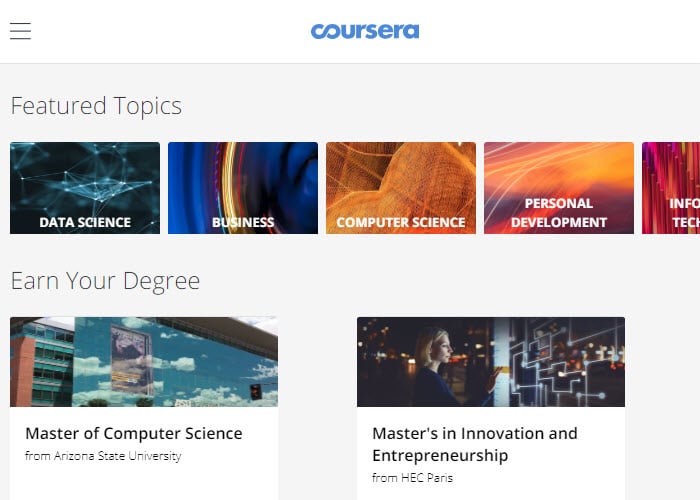 Coursera is a great place to learn just about anything. The service partners with universities like Stanford, Johns Hopkins, Duke, and more to bring real college courses to you online.
You can browse the free courses to see what's available. Not all courses are free, but at the time of writing, they include Genomic Data Science from Johns Hopkins, The French Revolution from The University of Melbourne, and Social Media Marketing from Northwestern University.
Have a look at all of Coursera's topics for much more. You'll find classes in computer science, language learning, arts, and much more. You can even earn a degree with 100% online work.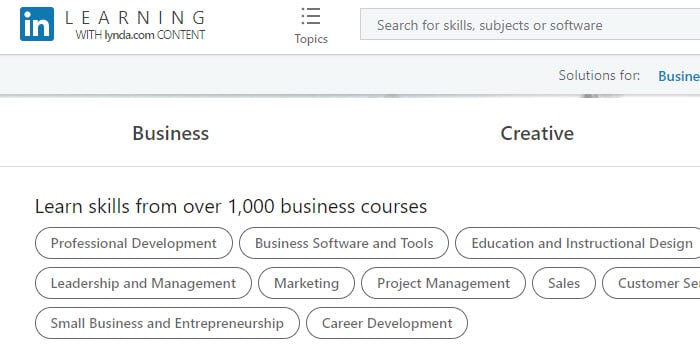 You're probably familiar with LinkedIn, the social network for professionals. But what you might not know is that LinkedIn has a robust Learning service in partnership with Lynda.com.
Not surprisingly, LinkedIn Learning is geared towards courses for professional skills. It offers over 1,000 classes, including topics like Time Management Fundamentals, Customer Service Foundations, and Discovering Your Strengths. There's something here for every profession and career level.
By connecting your LinkedIn profile, the service will recommend courses that will benefit you most. You can learn whenever it fits your schedule, and courses are taught by experts.
You can try LinkedIn Learning free for a month, then it costs $30/month afterwards.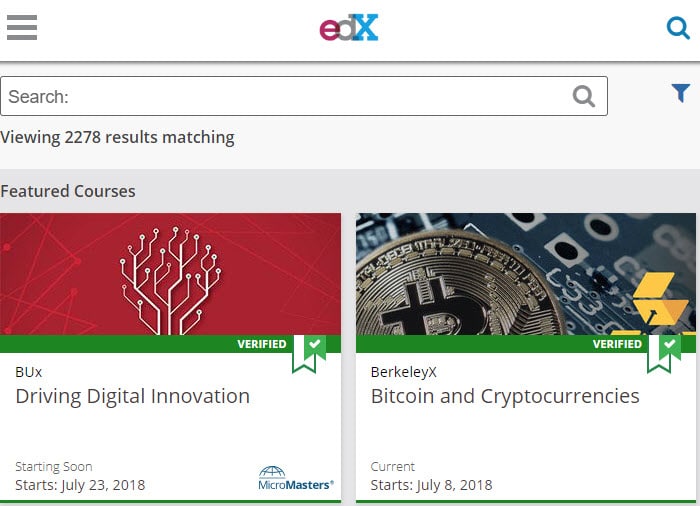 edX is similar to Coursera. It's a nonprofit organization that offers thousands of courses to anyone. It offers subjects like Business and Management, Chemistry, and Philanthropy, as well as degree programs.
On the Courses page, you can see what's on offer and pick out what you want to learn. Each one has a description and goals so you know what to expect, along with information about the instructor. On the right side, you'll see information about the course's length, how much effort it requires, and the level of material.
Many of edX's courses are available at no cost. Millions have used it to learn online from well-known schools, so chances are it will benefit you too.
4. The Great Courses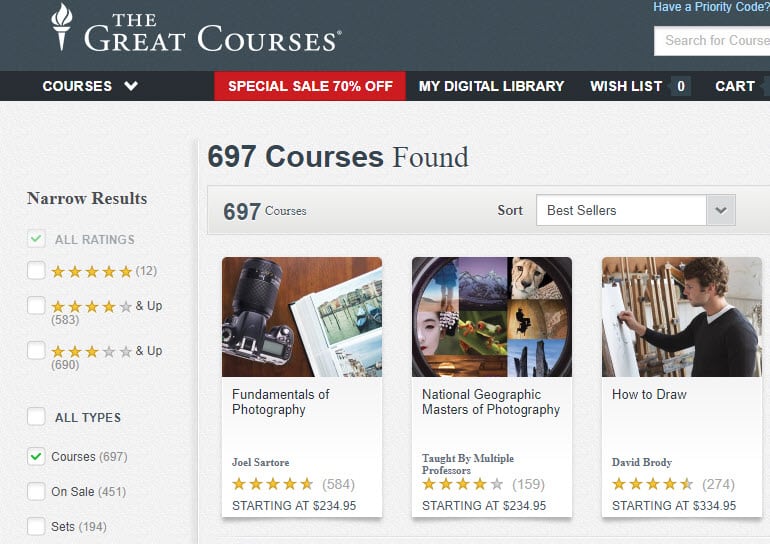 The Great Courses (TGC) is a little different than the above services. Instead of partnering with colleges and offering free courses, TGC offers more practical courses at individual costs.
You'll find professional courses like The Entrepreneur's Toolkit and The Art of Negotiating the Best Deal. But some of the site's top rated courses are less focused on business. These include Fundamentals of Photography, How to Draw, and Secrets of Mental Math.
Each course has a different cost, from as low as $20 to as high as $400. You can choose from video downloads or DVDs. TGC also offers The Great Courses Plus, a subscription plan with unlimited access to thousands of video lectures.
Interestingly, TGC courses aren't necessarily taught by professors. They find folks who are extremely experienced in a field to teach them. For instance, the Fundamentals of Photography class is taught by Joel Sartore, a photographer for National Geographic.
What Will You Learn?
These four sites all offer great ways to learn something new. Whether you want to add a skill to your resume, dive into a subject you didn't get to experience in college, or learn about something totally unrelated to your work, learning online is a great and cost-effective way to do so.