As most computer users know, an antivirus is essential for protecting security. All sorts of malicious software, like keyloggers and ransomware, are waiting to attack vulnerable machines. This is doubly important for a business environment, where one weak link could compromise many systems in your network.
That's why we use Webroot Antivirus to protect your company's machines. Here's why it's a powerful product that adds value to your business.
It's Light on Resources
Many antivirus programs, like Norton, are notorious for using up lots of system resources. While they're scanning a computer, the user will notice severe slowdown for the entire time, which could be the better part of an hour. This is because those antivirus programs do all their work on the local system.
https://www.youtube.com/watch?v=GqvVTE8-fA4
Webroot is a cloud antivirus, which means the bulk of the work is done on Webroot's end of the connection. Scanning on a computer is much less intensive because the heavy lifting occurs on their servers. Thus, the end result is a slimmer installation package on your company's resources, less of a footprint, and no noticeable slowdown.
This is great news if your company has some older computers that struggle to keep up with modern programs. While a heavy antivirus could use up most of its resources, Webroot is compatible even if a system isn't brand-new.
It Offers Powerful Management and Integration
We use a variety of tools to keep your company's IT infrastructure running smoothly. Webroot protects your machines with its antivirus suite, while we use LabTech to monitor their status and remotely access them if needed. Thanks to the integration the two tools provide, we can work with them both at once.
If Webroot detects an infection or a misconfigured setting, we receive an email alerting us of the needed action. Should we need to adjust Webroot's settings or install it on a new machine, we can do so without ever bothering the person using that computer. And Webroot's reports provide us with an overview of how healthy your assets are.
All of these integration features let us take action more quickly, provide you with better service, and give you the most updated information when you need it.
It Offers a Useful Chrome Extension
Lots of websites on the internet can't be trusted. Webroot helps users figure out which ones are safe with the included Webroot Google Chrome browser add-on. Once installed, you'll see check marks next to search results on Google and other search engines. Webroot rates every website based on how safe it is.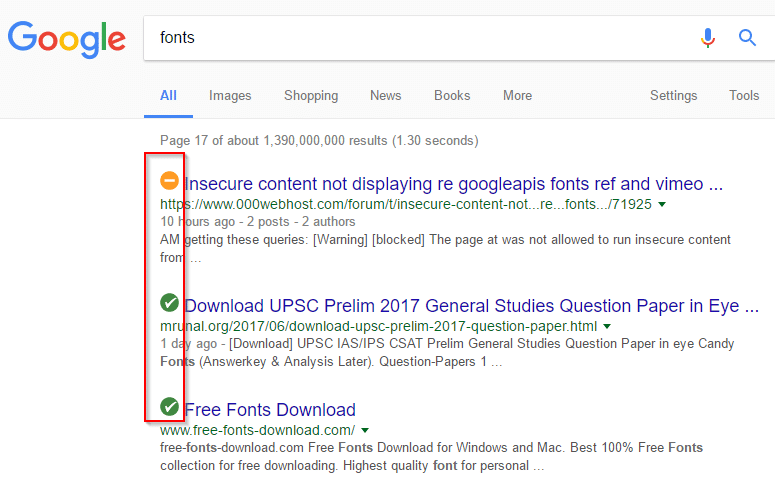 Next to a trusted site, you'll see a green mark and know it's safe to proceed. But if a search result is shady, Webroot will let you know with an orange or red mark. If it's a low risk (yellow/orange) you can proceed with caution, but the extension will completely block the most dangerous websites (red).
If your employees do a lot of Google searches and could end up on potentially unsafe sites, this extension is a useful second set of eyes.
With these features and more, Webroot provides great value to your business. Its powerful yet lightweight antivirus keeps your machines safe without draining their resources. Integration with our other services means we can react to alerts even faster. And the Chrome extension helps less experienced users know which sites are safe to visit. We think it's a great tool, and hope you see how important it is after learning this information.
If you aren't satisfied with your company's current antivirus solution and have interest in Webroot, please contact us to see if it's the right choice for your business.