It's amazing how you can use a product nearly every day and still learn more about it. For many people, using the Windows operating system is a normal part of daily business work. But do you know some of the simplest productivity tricks that can help you work more efficiently?
No matter what industry you work in or what your position requires, you can use these tips to make Windows easier to use and save time. Here are a few to check out.
1. Windows Search Can Find Anything
In the old days of using Windows XP, launching programs and finding files was tedious. You had to expand the All Programs menu to find what you were looking for if you didn't create a shortcut for it.
Windows 7 and newer have a much better search utility. Click on the Start Button in the bottom-left corner of your screen or press the Windows key on your keyboard, then start typing for anything to find it. You can look up that spreadsheet from last month, quickly open a Microsoft Office app, and more. Don't waste time trying to sort through everything manually — let search do the work for you.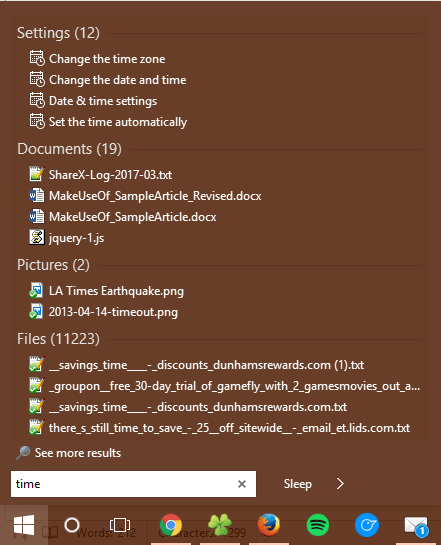 2. Pin Programs for Easy Access
In Windows 7 and newer, whenever you open a program, its icon appears on the Taskbar at the bottom of your screen. Once you close it by using the X in the top-right corner of the window, that icon disappears. If you want to keep it around all the time as a shortcut, right-click a program's icon when it's open and click Pin to Taskbar. Then, anytime you click this shortcut, the program will open right up.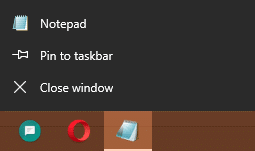 3. Arrange Desktop Icons Easily
Do you save a lot of files to your desktop? It's a convenient place for keeping your most important shortcuts and data, but can quickly become cluttered. Windows offers a few ways to quickly clean up your desktop icons if they've become unruly.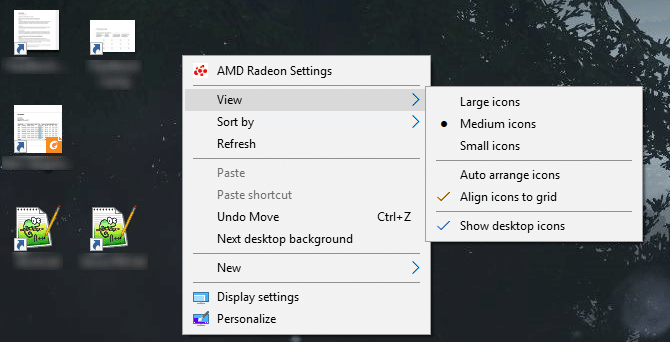 Right-click any blank space on your desktop to pop open a menu. Highlight the View option with your mouse and you can select Auto arrange icons to put all icons in sequence. Check Align icons to grid to snap them in an orderly fashion. You can even click Show desktop icons to hide them for a while!
4. Select Multiple Files at Once
Sometimes, when you open a File Explorer window, you want to select many files at the same time. Maybe you want to delete a bunch of old documents, or want to send someone several files in an email. You don't have to work with each one individually to do this!
Instead, hold the Control key and click each item to select them all — they'll highlight as you do. If you need to select lots of files, click the first one to highlight it, then hold Shift and click the last one. This will highlight all the items in between the first and last ones you clicked, saving you time.
If you want to quickly select all the files in a folder, press Control + A to highlight everything.
These four tips are far from the only Windows productivity shortcuts, but they're easy to implement and will help almost everyone. Don't forget about using keyboard shortcuts for greater productivity, too!
If you enjoyed these tips, be sure to share this article with your co-workers!