Last Updated on January 7, 2022
Starting with Windows 8, Microsoft added a new kind of program to Windows. Originally named "Modern Apps" (known as Store apps now), these share similarities with smartphone apps.
Not only are they touch-friendly for users with those devices, but they're often decidedly more simple than standard desktop programs. This can be great for productivity.
If you've ignored all the default apps in Windows 10, you're missing out. Let's look at a few of the apps included and see what they offer.
How to Access These Apps
In case you've never used them before, you can access these Store apps (along with everything else installed on your system) through the Start menu. To find them more easily, click the Start button or press the Windows key on your keyboard, then start typing to search.
1. Calendar
Outlook and Gmail both include a calendar, so why would you use this calendar app? The biggest productivity benefit is that it's a separate app that doesn't tempt you to check your email.
If you've followed our guide to increasing productivity in Outlook, you probably keep Outlook closed and only check it at specific times. If you open Outlook to check something on your calendar quickly, you might be tempted to switch over to your email. This will lead to distractions when all you needed was to double-check your calendar.
The Calendar app prevents this. While it does have a button in the corner for Mail, this only opens the Mail app. If you don't have any accounts synced to the app, you won't be able to check anything with it.
Aside from this, the Calendar app is functional enough to let you work in your calendar without getting bogged down. Click a day to create a new event. All you need to do so is a name, time, and location. You can click More details if you want, but the quick-add option keeps you moving.
The app also supports calendars from multiple sources (like Google and Outlook) and lets you color-code them. Switch between day, week, month, and year views as needed.
2. Weather
You might check the weather on one of many weather websites available. While this is fine, they probably offer more information than you need for a quick glance. When your computer already has a slick app available for this, there's no need to open your browser, type in a weather site, and then be bombarded by ads.
When you open the Weather app, it will show the weather for your current location. You'll see typical information at the top, such as the current temperature, condition, humidity, and wind speed.
Underneath this, you can browse the forecast for the next several days. Each day has an Hourly section beneath, where you can see changes throughout the day. Continuing down, you'll see a few facts like the day/night summaries, sunrise and sunset times, and precipitation chance.
On the left sidebar, you can switch to the radar (called "maps" if you hover over the radar-looking icon). This has several modes, such as Temperature, Precipitation, and more.
Another tab on the left lets you view the Historical weather if you're interested in that. The other choices here let you save your favorite locations and access weather-related news.
Overall, the Windows 10 app gets the job done with an attractive aesthetic and no ads.
3. Maps
Google Maps is the standard for map services, and you should probably use it for important travel plans. But for a quick lookup, the Maps app in Windows 10 works just fine.
Inside, you can scroll around as you'd expect. Use the Search bar to look for a business or address. Switch to the Directions tab in the top-left for how to get there—you can even add additional stops and avoid options like toll roads or unpaved roads.
Use the traffic light in the top-right to display real-time traffic, which isn't anything special. But the app has some neat tools next to this.
The pen lets you draw on the map, and even includes a Measure distance tool that lets you see the real length of a line you draw. The Directions tool shows directions for a path. And 3D Cities enables you to look around models of real cities across the world.
The toolbar on the right lets you adjust options like changing between radar and road view and hiding accidents. It might not replace Google Maps for you, but the app definitely packs a lot of useful functionality in.
4. Alarms & Clock
This basic app lets you access a few time-related functions right from your desktop without worrying about finding a good website for them.
It features a basic Alarm function, as well as a simple World Clock if you need international times. Timer lets you count down, while the Stopwatch makes it easy to keep track of how much time you've spent on something.
5. Calculator
The reliable Windows calculator has been around for a while. In recent Windows versions, Microsoft has turned it into a Store app.
When you first open the calculator, you'll see its Standard view with access to basic calculator functions. But this app really shines when you try its different modes. Click the three-bar Menu button to swap between them.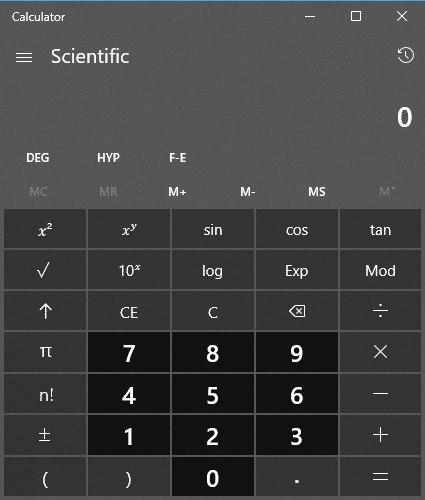 Scientific adds more advanced functions like sin, cos, and tan, plus pi and factorials. The Programmer calculator lets you calculate in binary and hexadecimal. And the Date Calculation does just as it sounds by letting you calculate the time between two dates, or add/subtract days from a date.
The calculator app also features several handy converters for all sorts of units: Currency, Volume, Energy, Time, Data, and more. There's no need to open a new browser tab when you can convert all this with an app.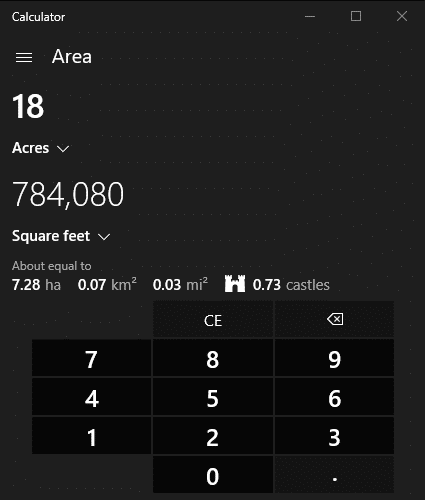 Windows 10's Apps Are Solid
You probably won't use every Windows 10 app, but many of the built-in ones are useful. They get even more useful when you take advantage of their Live Tile features on your Start menu.
Find an app in the list on your Start menu, then right-click it and choose Pin to Start. You'll see a new panel appear on your Start menu. From here, right-click the new title and under More, make sure the Live Tile is on. You'll see Turn Live Tile off in the menu if it's on.
The Live Tile, like a widget on your phone, lets you see information from the app without opening it. This might be the current conditions from the Weather app, your commute time for Maps, or your next alarm from Alarms & Clock.
Use these well, and you won't have to open the apps as often.